Wonderful Teen Reads from Every Genre! 

Need a recommendation? Look no further. The BPL staff has your back. From graphic novels to nonfiction, there is always a fantastic find in the YA section!
---
Graphic Novels
Hooky Vol. 3
Reeling from three years of anti-magic rule under the king–and three years disconnected from twin witches Dani and Dorian–Princess Monica, Nico, Damien, and Prince William know that it is now their responsibility to save the kingdom, and their friends, before darkness prevails.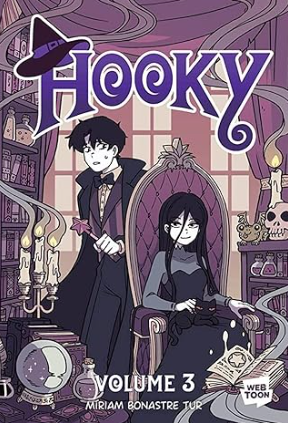 The Witch Boy
In thirteen-year-old Aster's family, all the girls are raised to be witches, while boys grow up to be shapeshifters. Anyone who dares cross those lines is exiled. Unfortunately for Aster, he still hasn't shifted . . . and he's still fascinated by witchery, no matter how forbidden it might be. When a mysterious danger threatens the other boys, Aster knows he can help — as a witch. It will take the encouragement of a new friend, the non-magical and non-conforming Charlie, to convince Aster to try practicing his skills. And it will require even more courage to save his family . . . and be truly himself.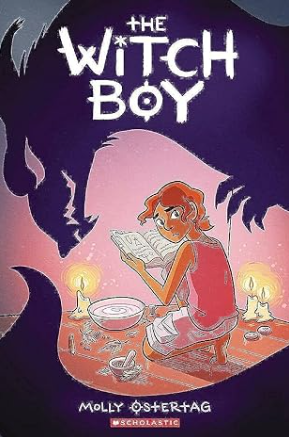 ---
Fantasy / Science Fiction
Bravely
Merida goes on an all-new, life-changing adventure in this original YA novel set several years after the close of Brave!
What if you had one year to save everything you loved?
One princess. Two gods. Three voyages.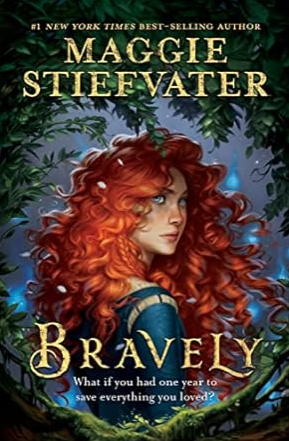 She is a Haunting
A house with a terrifying appetite haunts a broken family in this atmospheric horror, perfect for fans of Mexican Gothic.
Night after night, Jade wakes up paralyzed. The walls exude a thrumming sound, while bugs leave their legs and feelers in places they don't belong. She finds curious traces of her ancestors in the gardens they once tended. And at night Jade can't ignore the ghost of the beautiful bride who leaves her cryptic warnings: Don't eat.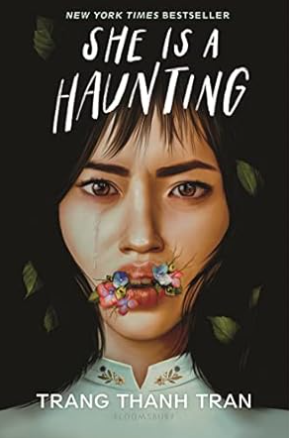 ---
Fiction
Imposter Syndrome
Alejandra Kim doesn't feel like she belongs anywhere. At her wealthy Manhattan high school, her súper Spanish name and súper Korean face do not compute to her mostly white "woke" classmates and teachers. In her Jackson Heights neighborhood, she's not Latinx enough. Even at home, Ale feels unwelcome.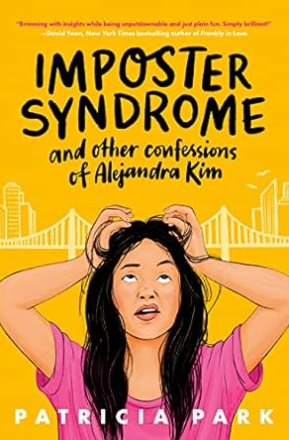 Warrior Girl Unearthed
Perry Firekeeper-Birch was ready for her Summer of Slack but instead, after a fender bender that was entirely not her fault, she's stuck working to pay back her Auntie Daunis for repairs to the Jeep.
Thankfully she has the other outcasts of the summer program, Team Misfit Toys, and even her twin sister Pauline. Together they ace obstacle courses, plan vigils for missing women in the community, and make sure summer doesn't feel so lost after all.
But when she attends a meeting at a local university, Perry learns about the "Warrior Girl", an ancestor whose bones and knife are stored in the museum archives, and everything changes. Perry has to return Warrior Girl to her tribe. Determined to help, she learns all she can about NAGPRA, the federal law that allows tribes to request the return of ancestral remains and sacred items.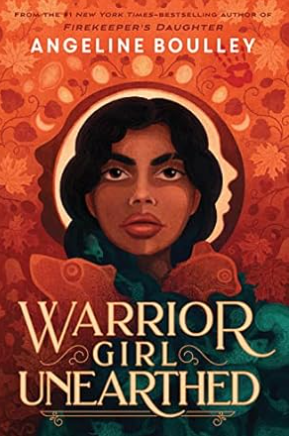 ---