Library Director Marie Spratlin Hasskarl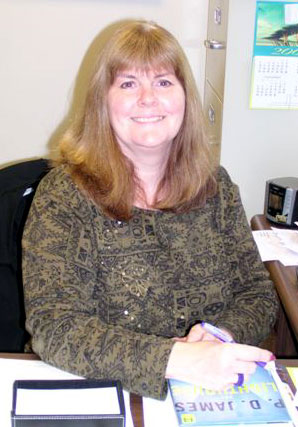 From the desk of Marie Spratlin Hasskarl, Library Director
Dear Friends, Patrons and Neighbors~
Do you know how much the Burlington Library Association, aka, The Friends, help the library stay relevant and allow us to offer great materials and programs?
The Friends' sponsor all of our programs especially Summer Reading events; most are via Zoom, and a few that we are fortunate to have outside when the weather gets better.  We offer programs for adults, children and tweens/teens.
Our physical magazines are sponsored by the Friends and all of them circulate. We have 46 magazines available for your reading pleasure.  Here is a sampling:
Real Simple; Eating Well; House and Garden; Men's Health; and National Geographic for Kids; to name a few.

We also have large print books available supported by the Friends. Some of the newest titles are:
Gift of the Magpie(a Meg Langslow Mystery) by Donna Andrews; The Vanishing Half by Brit Bennet; David Baldacci's Daylight (An Atlee Pine Thriller); The Lions of Fifth Avenue by Fiona Davis;  Tana French's The Searcher; The Girl from Widow Hills by Megan Miranda; The Silent Patient by Alex Michaelides,; and James Patterson's Deadly Cross (an Alex Cross series)
We also now have Hoopla which offers eBooks and eAudio as well as movies and TV series, sponsored by the Friends.
The Friends, along with the James Parker Trust (of Main Street Community Foundation) have donated money so we may add two more book bins for our picture books in Children's Services. Another of our "Campfire" tables was purchased with this money. The tables are called that because they look like a campfire.
THE FRIENDS' NEED YOU! The Burlington Library Association has been supporting the library since 1964.We are looking for people who would like to help them with fundraising for the future. We have this beautiful building and we want to continue with sponsoring programs, museum passes, books and magazines. If you have time and would like to join the Friends please email Kristen.Williams@me.com or
Jodi Papazian jpapazian@burlingtonctlibrary.org